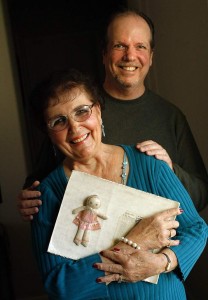 A publicity photograph of Michael and Jean-Marie that was used in a feature article written by columnist Chris Smith of the Santa Rosa Press Democrat, Monday January 12, 2009. Photo courtesy of John Burgess.
The Press Democrat has a readership of about a quarter million adults, and is the largest newspaper between San Francisco and the Oregon border.
See the entire article here!
On March 30, 2010, following Michael's first place win for his screenplay adaptation "Under the Rising Sun" at the Northern California Screenwriters and Filmmakers Expo in Napa, California, Press Democrat columnist Chris Smith wrote the following.