Michael and Jean-Marie were special guests at Brighton Gardens, a senior assisted living center in Santa Rosa, California, on Sunday December 14th, 2008. This was a highlight event for both Jean-Marie and Michael, as they were able to meet two WWII veterans of the Pacific Theatre, as well as a woman who, like Jean-Marie, was a civilian POW during the war, but in Europe as a prisoner in German prison camps.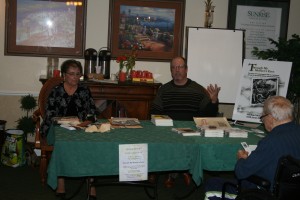 The author and his mother talking about the book and Jean-Marie's story to the residents of Brighton Gardens.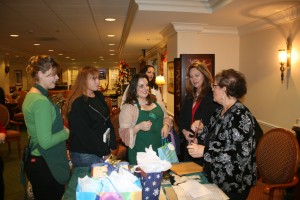 Jean-Marie speaking to friends, family, and employees of Brighton Gardens following the talk and book signing. Jean-Marie's granddaughter, Mishele (3rd from left, in middle) is the lead care manager at Brighton Gardens.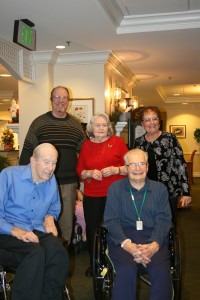 The author and his mother with Jim Van Ry (left) and Ed Philipp (right), both veterans of the Pacific Theatre during WWII. The woman in the middle in red is Adele Zygielbaum, who, like Jean-Marie, was also a child civilian POW during WWII, but in Europe. Adele was in three German concentration camps during the war, entering the first at 18 years of age in 1942. Adele's story, and that of her late husband's father, Szmul Zygielbaum (a famous Polish labor leader who defied Nazi authority and became a martyr in the effort to save the remaining Jews of Poland during the Warsaw Uprising) is told in the book "Odyssey of a Partisan," authored by her sons, Paul and Arthur Zygielbaum.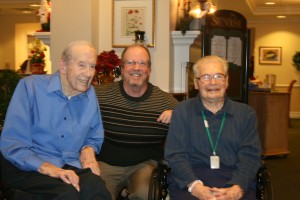 Author Michael McCoy in the company of heroes. Jim Van Ry (left, in blue shirt) was a Marine Corp captain, flying missions over the Philippines during WWII, and later in Korea. Ed Philipp (right) was in the 108th Infantry, and fought in the Midway Islands, Guadalcanal, and the Philippines.