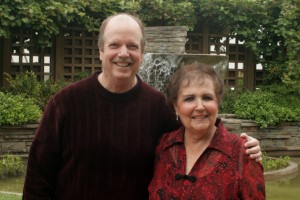 Watch Jean-Marie and Michael on YouTube!
Jean-Marie Heskett (Faggiano)
Jean-Marie and her family entered the gates of Santo Tomas Internment Camp in Manila, Philippines, on January 14, 1942. Almost eighty years later, she can recount the experiences that she and her family endured with vivid detail.
Jean-Marie was born in Shanghai, China, on October 15, 1935. Her father, Gene Faggiano, worked for the Dollar Steamship Company, also known as the Dollar Line (later to become the American President Lines) and was stationed overseas. The family moved from Shanghai to Hong Kong, then to Cebu, Philippines, and finally to Manila, where they lived until the bombing of Pearl Harbor and the beginning of WWII in 1941.
The Faggiano family, along with more than 3,600 other "enemy aliens," were taken prisoner by the Imperial Japanese forces and spent the next thirty-seven months as civilian POWs at the Santo Tomas Internment Camp in Manila until their rescue by American and Filipino forces on February 3, 1945.
The first time Jean-Marie set eyes on the United States was when her liberation ship, the USS Admiral W. L. Capps (AP-121), first approached the Golden Gate Bridge in San Francisco, California, in April of 1945.
It was the most beautiful sight I'd ever seen. For many of us, it was something that we'd dreamed and prayed that we'd live to see one day. It was the welcoming gate of freedom. As soon as it became visible, many of us cheered and celebrated. And just as many stood there on the deck and cried.
Jean-Marie lives in retirement today in Santa Rosa, California, after working over thirty years as a quality inspector at Hewlett-Packard/Agilent Technologies in Sonoma County. Jean-Marie loves to travel and speak to groups about her experiences as a POW during World War II. She is also active in many veterans groups and organizations, including the American Legion Auxiliary and the Wounded Warrior Project.
Michael McCoy 
Michael is the eldest son of Jean-Marie Heskett (Faggiano). From the time he first heard the story of the internment of his mother, uncle, and grandparents in the Santo Tomas Internment Camp, he became fascinated with history, especially as it related to World War II.
Following his graduation from high school in Sonoma Valley in 1973, Michael studied Communications at California Polytechnic State University in San Luis Obispo, California. Following college and his enlistment in the U.S. Navy, where he served aboard the USS Independence CV-62 aircraft carrier from 1979 to 1982, Michael worked as a news copywriter and producer for several talk radio shows in Northern California. Today, Michael is a senior technical writer at Keysight Technologies, as well as a radio personality, author, and screenwriter. He lives in Sonoma County with his wife, Angela. His son, Thomas, lives in Las Vegas with his wife, Carrie, and their two children, Gwenyth and Lincoln.
Michael's screenplay adaptation, UNDER THE RISING SUN, was declared one of the top 50 screenplays of the Academy Nicholl Fellowship in Screenwriting in 2014. The screenplay was also a Bronze Award winner in the historical drama category of the PAGE International Screenplay Competition in 2013, the Grand Prize winner of the Creative World Awards Screenplay Competition in Los Angeles in 2011, and the First Place winner of the Northern California Filmmakers and Screenwriters Expo Script Competition in Napa, California in 2010.
Michael is represented by Stephanie Rogers and Associates in Las Vegas.
Through My Mother's Eyes is published by Strategic Book Publishing and Rights Agency.

We sincerely hope you enjoy the book.
Michael and Jean-Marie