On Saturday April 18, 2009, Michael and Jean-Marie were the keynote speakers at the Cloverdale Senior Center for their Fifth Annual Literary Luncheon from 1 p.m. to 3 p.m., at 311 North Main Street, Cloverdale, CA.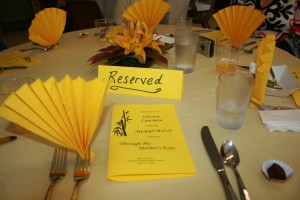 Click on this picture to enlarge the view of the table setting. Notice the program menu in the middle. A very nice touch!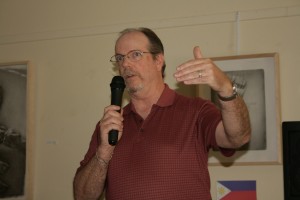 Michael describes how he came to write the book.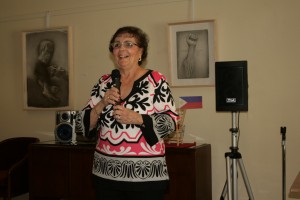 Jean-Marie speaking before the audience.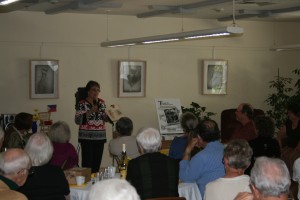 Jean-Marie captivates the audience with her story of the doll.
Michael and Jean-Marie signing books after their presentation.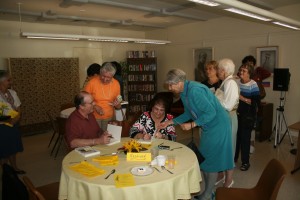 Michael and Jean-Marie had a chance to meet many wonderful people at the Literary Luncheon. Many books were signed that afternoon and many friendships were made.