Monday May 30, 2016 – Jean-Marie was a distinguished guest at the 58th Annual Memorial Day Observance at the Sonoma Veterans Memorial Park in Sonoma, CA.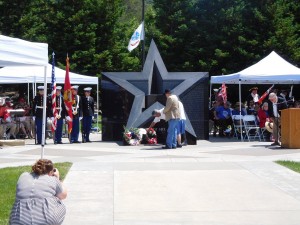 The placement of wreaths at the beautiful Star of Honor before a crowd of more than 1,000 at the Sonoma Veterans Memorial Park. The day provided an opportunity to honor the living and to remember those who have passed.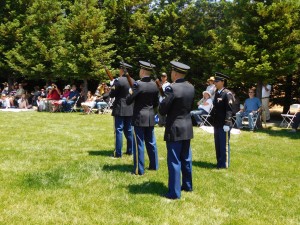 The Honor Guard of the California National Guard provided a rifle salute to all fallen heroes.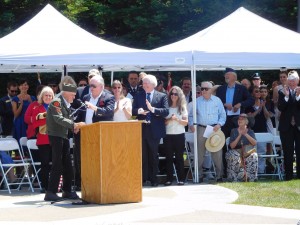 Among the distinguished guests was 90-year-old Warren Mufich of Napa, who had fought in the battles of Guam and Iwo Jima during WWII as a Marine infantryman.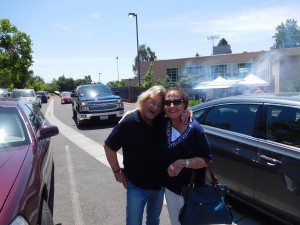 Jean-Marie pictured with Butch Engle, who narrated an excerpt from General MacArthur's famous Sylvanus Thayer Award acceptance speech at West Point in May of 1962. The title of the narration was "Duty, Honor, Country" and was accompanied by the Sonoma Hometown Band.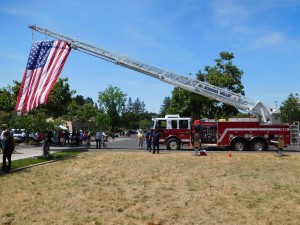 It was a beautiful ceremony and moving tribute to the men and women who have given their lives for our freedom.