Monday May 25, 2015 – Jean-Marie was a distinguished guest at the 57th Annual Memorial Day Observance at the Sonoma Veterans Memorial Park in Sonoma, CA.
Jean-Marie with two of her grandchildren, Amberlyn and Gabriel Heskett. In the forefront of the picture is Congressman Mike Thompson, representing California's Fifth District.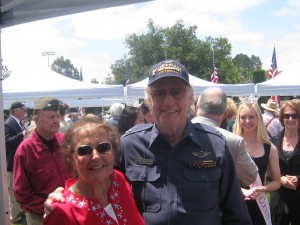 It was a day of remembrance and gratitude. Jean-Marie poses with a decorated veteran who flew 144 missions during the Vietnam war.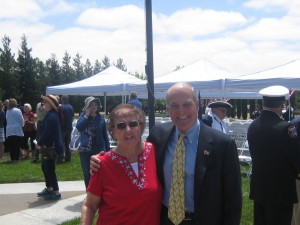 Jean-Marie with Victor Trione, son of the late legendary financier and philanthropist, Henry Trione.